Wednesday, January 31, 2007


Template code found here.
3:38 PM , # , |


Tuesday, January 30, 2007

I'm Just Writing This 'Cause I Love You
Guess how many times I've been asked if I'm Brad Lamb's brother since his Toronto Life profile revealed that he actually has a brother named, 'Brett'. (hint: the answer lies between five and ten thousand gablillion). The correct answer wins a date with Linwood Barclay!
11:47 PM , # , |


Thursday, January 25, 2007

Memories
Since yesterday was my birthday, I should do a post about an important life event. I call this:

The Time I Learned That Newspaper Humourists Are Generally Not Very Humourous

It was summer in the late 70s and I was quite young. The weekend paper, The London Free Press, arrived and there was a full page bit on the cover of the entertainment section comparing Burton Cummings to Burt Reynolds, the joke being that Americans are "sexy" while Canadians have bad perms.

But I was a kid and didn't get the "joke". It confused ad upset me so I complained to my mom who said, "It's supposed to be funny." And I just stood there with a dumb look on my face thinking, "IT IS?"

I think of that moment every time I heard the name, Linwood Barclay.
11:22 PM , # , |


Wednesday, January 24, 2007

38!


There. I added two photos to the birthday grid this year.

I think I'll celebrate with a SPECIAL BIRTHDAY SONG:

It's Birthdaytime
There's no need to be afraid
At Birthdaytime, we count presents and the money we made
And in our world of plenty we can spread a smile of joy
Throw your arms around the world at Birthdaytime

But say a prayer

Pray for the other ones
At Birthdaytime it's hard, but when you're having fun
There's a world outside your window
And it's a world of dread and fear
Where the only candles burning, are the bitter sting of acid tears
And the Birthday bells that ring there
Are the clanging chimes of doom

Well tonight thank God it's them instead of you!!!!!!!

And there won't be Birthdays in Africa this Birthdaytime
The greatest gift they'll get this year is poop
(Oooh) Where nothing ever grows (anywhere, on the entire continent)
No rain nor rivers flow (they don't even have cottage cheese!)
Do they know it's Birthdaytime at all?

(Here's to you) raise a glass for my birthday
(Here's to them) living in agony all day
Do they know it's Birthdaytime at all?

Feed the world
Let them know it's Birthdaytime

Feed the world
Let them know it's Birthdaytime

Blah blah blah, etc. etc. etc. Drink Coke!

1:19 AM , # , |


Tuesday, January 23, 2007

When I'm Not Here, I'm There
Sure, I don't blog as much as I used to but I'm still posting crap on the Internets. My istock portfolio now has 500 images! That's more that an image posted per day since I joined. New pics include this railroad tycoon, a secret mountain hideaway, some kind of green lion furry dude and zombies!


But maybe I'll blog sometime this week, too.
3:19 PM , # , |


Saturday, January 20, 2007

37 km of Edge
Wow, the proposed plan for Lake Ontario Park [ via Spacing ] is something to hope for. It would take a bunch of existing areas -- such as the Leslie Spit (view of downtown from the spit) and the Beaches -- and connect them into one big park.
8:24 PM , # , |


Friday, January 19, 2007

Photos From My Contacts
Meanwhile, on Flickr, some cool pics to check out:

Amber posted more Mexico.

Jenn has Bee Gees.

Yuri has dinosaurs. Gail is a one-woman newsroom. (NSFW)

Adina's about to burst.

Jenn was under the sea.

Rannie has Wii-insanity.

Merv has old pics.

I got .... er, nuthin'.
10:08 AM , # , |


Wednesday, January 17, 2007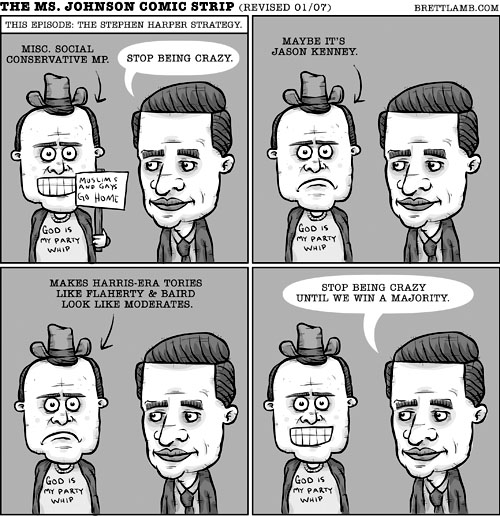 10:37 AM , # , |


Monday, January 15, 2007

The Volcano Hike
Amber has posted a bunch of pics from Mexico on her Flickr page. Here are some from the day we hiked up Paracutin: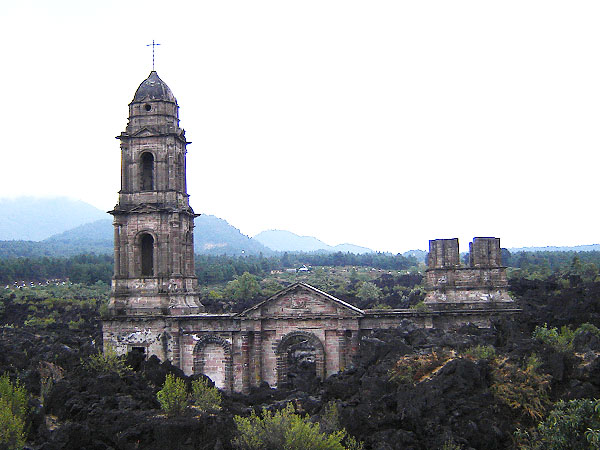 San Juan cathedral, buried in volcanic rock.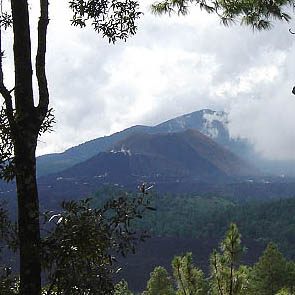 (left) The volcano viewed from the lookout. (right) We made it to the top.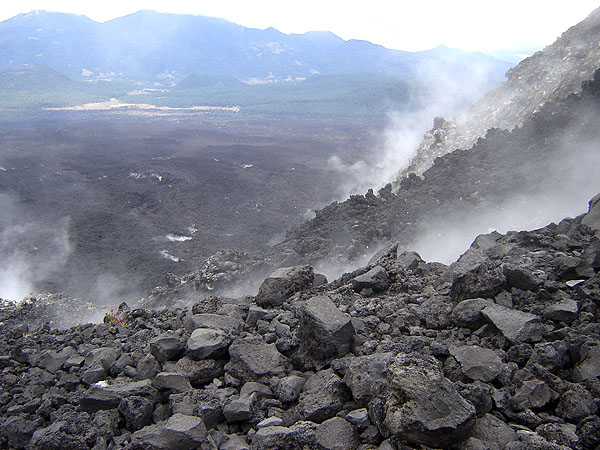 Steam rising from the smaller cone.
9:56 PM , # , |




Flicks
There's an article on All Hat in today's Globe.
1:12 PM , # , |


Sunday, January 14, 2007

Coming Up ...
This week: an all-new Canadian History Moment, starring these guys:




Don't miss it!
10:45 PM , # , |




Copyright Smite
Rumblings that the Tories are going to eliminate 'fair use' with their copyright reforms.

That would make mix tapes illegal. People give other people mix tapes when they're in love. So, you see? Stephen Harper wants to make love illegal. Yet his hair style will still be legal. It's all so sad. And crazy. And sad.
9:27 PM , # , |


Friday, January 12, 2007

Delurk Already
I just learned from Malnutured Snay that today is the last day of International Delurking Week (Jan 8-12). Nuts. That's not even a full week. Let's extend it over the weekend. The point of Delurking Week is to encourage blog readers who never comment to leave a comment. To 'delurk'.
If you've never left a comment on this blog, DO IT NOW, DAMMIT!

But what to say, eh? As a reward to those who comment, I will accept challenges from all those who comment for the very first time. However, I will only accept challenges from actual lurkers -- you must leave your real name. No anons.

Ok, let 'er rip, suckas.
11:04 PM , # , |




Fuuny Cause It's ...
Kathy Shaidle:

I also beheld a living example of my conspiracy-theorists-are-borderline-autistic theory. But my theory may be just as silly as Leuchter's, right?

Funny, 'cause that's always been the movie I though best explained Kathy Shaidle.
10:22 PM , # , |


Thursday, January 11, 2007

Camification Action
* find me on Skype: mrblambhead

I was chatting with Sharky over the Internets ...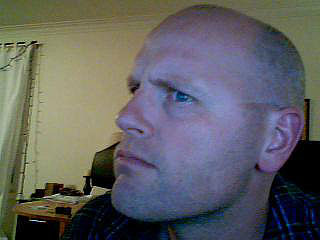 SHARKY: So, how were your holidays?

BLAMB: I was in the car one day and this cover of 'Do They Know It's Xmas' started playing on the radio. And it was sung by the Barenaked Ladies.

SHARKY: You're kidding.

BLAMB: It made me realize my life's mission.

SHARKY: Which is?

BLAMB: I HAVE TO DESTROY THE BARENAKED LADIES.

SHARKY: Ha ha. They suck.

BLAMB: They've got to be stopped. It's been downhill ever since they covered 'Lovers in a Dangerous Time'. And THAT was rock bottom.

SHARKY: It's rocky at the bottom, alright.

BLAMB: After that musical abomination, Steve Page has no right acting all austere in his Toronto Life spread this month. Hell, that DeGrassi Kid spent more. When did 'City Survivor' become a place to show how much money you can not spend? Get with the spirit of the feature or quit wasting my time, Steve Page!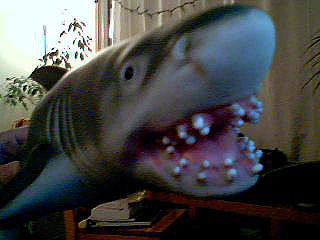 SHARKY: How are you liking the new web cam?

BLAMB: It's great! It was a gift from Merv. She loves the Barenaked Ladies.

SHARKY: Ohhh ...

BLAMB: Today was my first day back from Mexico and the phone company called to try and win my business back.

SHARKY: Yeah?

BLAMB: I just shouted into the phone, "I don't need you bastards! I've got a webcam and Skype! I'll see you in hell, Bell!"

SHARKY: So they didn't win your business back?

BLAMB: They offered some lame-ass excuse about government regulations. Regulation that gave them the monopoly that allowed them to ignore & soak me for two decades.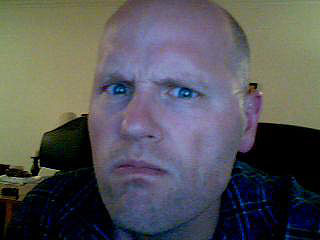 SHARKY: You hate Bell.

BLAMB: I don't hate Bell. I hate what I became because of Bell.

SHARKY: ... so, how was Mexico?

BLAMB: It was sunny and warm every single day. Look, my scalp is peeling.

SHARKY: Ew!

BLAMB: We had an apartment in Morelia and we travelled around the region. It was a great time. Gotta get Amber to send some pics along ...

SHARKY: Yeah. Get on that.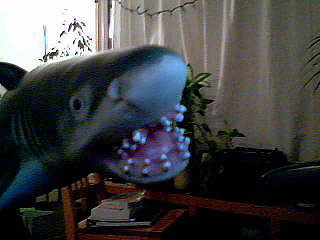 BLAMB: How was your holiday?

SHARKY: We tried to settle the lawsuit with Kinsella ... but he's taking us to court.

BLAMB: Serves you right for getting involved in that sponsorship scandal.

SHARKY: Bah. It's no big deal; we're gonna get that Bourrie guy to be a witness for us. But you can't go into these things unprepared: we've got a secret weapon!

BLAMB: What?

SHARKY: Surprise witnesses!

BLAMB: Hey, I love surprises! Tell me who it is! Please?

SHARKY: Ok, only if you promise not to BREATHE A WORD.

BLAMB: I promise!

SHARKY: Cross your heart ...

BLAMB: ... and hope to die.

SHARKY: The surprise witnesses are ...

BLAMB: Yeah, yeah?

SHARKY: THE BARENAKED LADIES!
10:23 PM , # , |


Thursday, January 04, 2007

Long Walk: Mexico
Oh yeah ... I like the long walks, but usually they´re on a flat surface. Yesterday we hiked the lava field and climbed up the volcano (424m) at Paricutin. Round-trip was approx. 28km and took all day. Lotsa photos coming later.

Back in Morelia today.
5:48 PM , # , |


Tuesday, January 02, 2007

Happy New Year!
We´re in Mexico ... here right now.
4:38 PM , # , |