Monday, August 31, 2009
GUNS - this weekend
GUNS is airing this weekend and The Star has an article about Jennifer & Sudz:

Holness is the producer, handling the business side of their projects along with doing some story-editing and creative development. But in recent years she's been writing more with Sutherland, who, traditionally, has been the creative driver.
12:23 PM , # , |


Monday, August 24, 2009

Rerun: Trailer Park Boys
From 2004: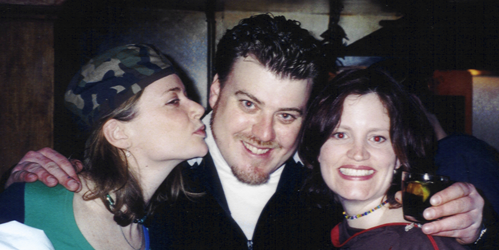 Something fun for the weekend! Janet is letting me post her pics from the season launch party of the Trailer Park Boys earlier this year. Above: Ricky loves the ladies.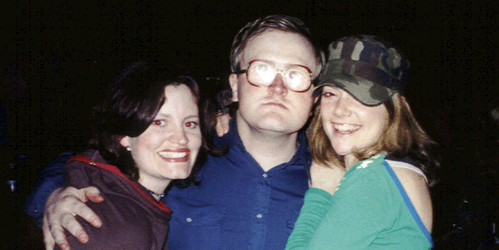 Jenn & Jan get close to Bubbles ...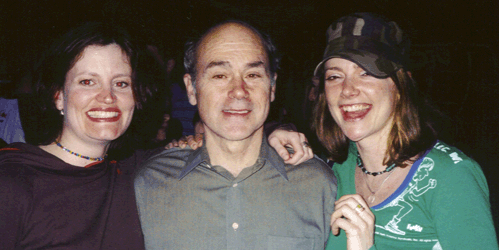 .. and share a laugh with Mr. Lahey.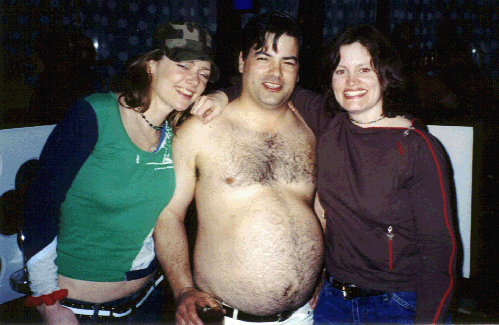 But remember kids, never trust a man without a shirt!
11:59 PM , # , |


Saturday, August 22, 2009

Zack Photo Thing
2:14 AM , # , |




Animoto
I'm mucking around with Animoto:


1:11 AM , # , |


Thursday, August 20, 2009

Brent Lamb Video
80s Christian rock video ... spinnning starts around 2:12:


10:20 PM , # , |




Get a Designated Texter
12:06 AM , # , |


Sunday, August 16, 2009

Celebrities for War


During the first Gulf War, celebrities decided that they weren't going to repeat the errors of Vietnam and lay blame on the soldiers and get all persnickety about the conflict. I wonder how that worked out for them ...
1:05 PM , # , |


Saturday, August 15, 2009

It's On the Computer Things!
In today's Globe, Margaret Wente discovers Second Life:

I confess that all these avatars strike me as a little silly. But people report that having an embodied presence in the virtual world makes the experience extremely engaging.

Fortunately, this useful video was being passed around on facebook today:


5:18 PM , # , |


Wednesday, August 12, 2009

Business Time
1:26 AM , # , |


Monday, August 10, 2009

Honour to be Nominated Department
I was on the internet last night and stumbled across the nominated files for istock's annual 'Punctum Awards'. They were posted a few days ago but I missed it because I was busy at the big istock event in Calgary. One of my favourites from the year, my bar brawl cartoon, is one of the ten finalists for 'Vector of the Year':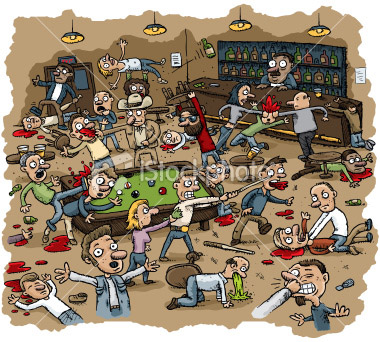 The nominees were chosen by open voting on the site and the final winners will be picked by a small panel of judges. The odds? Probably not in my favour ... there is a fair amount of blood in that cartoon. But it's a treat to be nominated; thousands and thousands of illustrations are uploaded during the year and thousands of those are exceptional.

But not so many have this amount of blood.
11:30 PM , # , |


Tuesday, August 04, 2009

Leslie at TIFF09
Just announced! Reg Harkema's Leslie, My Name is Evil is an official selection at this year's Toronto International Film Festival, where it will have its world premiere. This is especially fun for me because I built the opening title sequence and assembled other graphics for the film and this is the first time my stuff will be right up on the big screen at TIFF. The movie packs more imagination into each minute of film than anything you're likely to see this year.

The cast includes Gregory Smith who also appears in the upcoming GUNS and Copper, Kristin Hager from Wanted and I'm Not There, Peter Keleghan from The Newsroom and Don McKellar and Tracey Wright have small roles.

Here's the newly-completed poster art: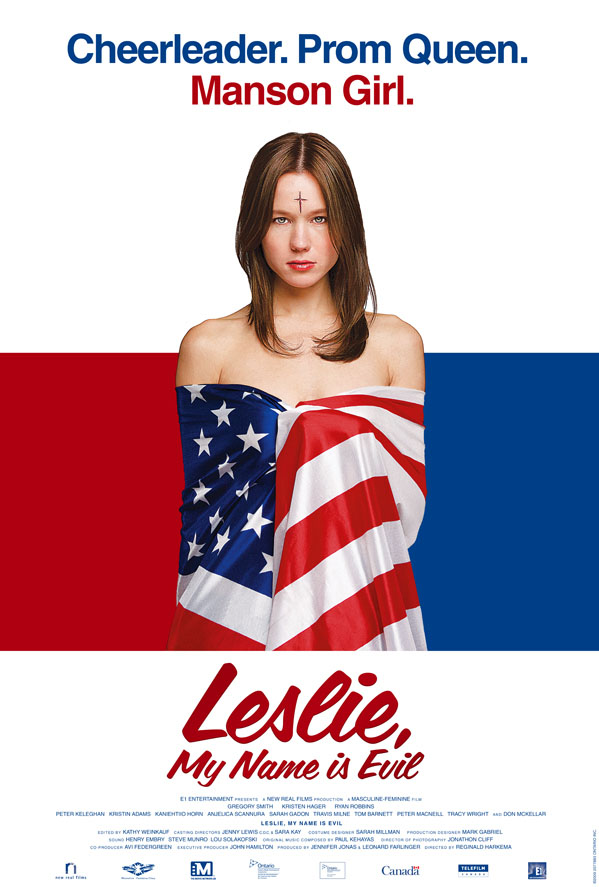 It was a tougher job than it looks. The key art was inspired by the raw exploitation film posters of the film's time period and it was quiet a challenge coming up with a non-design design that captures the 'guerilla filmmaking' energy and spirit of the movie.

Anyhow, I've been working on this project since -- March? -- and it's been a really fun gig. Everyone else has been working on it for far, far longer ... so it's good to see that it's about to head out into the world.
12:43 PM , # , |


Sunday, August 02, 2009

Music Moves You
Listen to this song over and over and see how addicted to it you become:

1:54 AM , # , |