Tuesday, April 29, 2008
World Food Crisis
I was at the grocery store this evening and the rice shelves were completely cleaned out ... which is weird, because there were lots of boxes of Rice Crispies.
10:57 PM , # , |


Friday, April 25, 2008

Superman Credits x 5
Watch the opening credit sequences of the Superman movies degrade over the course of 3 sequels:

SUPERMAN: THE MOVIE


SUPERMAN II


SUPERMAN III


SUPERMAN IV: The Quest for Peace


And even though the movie itself was kind of lame, a return to form in SUPERMAN RETURNS:

1:12 AM , # , |


Monday, April 21, 2008

Earth Ball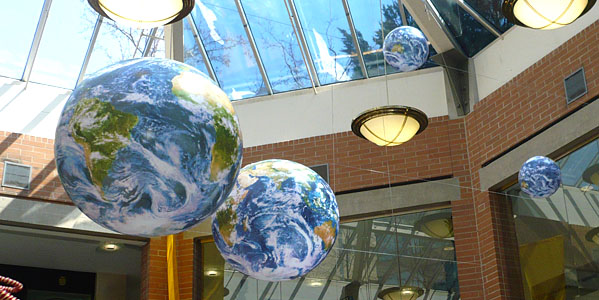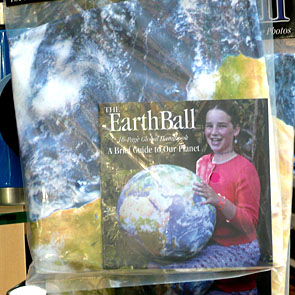 Concerned about the planet?

Want to support the environment?

What better way to do that than buying a GREAT, BIG PLASTIC BALL?
1:35 PM , # , |


Friday, April 18, 2008

Spring Spacing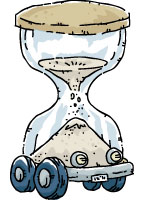 A great (and thick!) new issue of Spacing is about to hit the stands. The theme of the issue is "The Car & the City."

I drew the cartoons on page 48.

Oh, yeah ... happy $117 day ... [via The Oil Drum]
5:15 PM , # , |




Oxley on LOST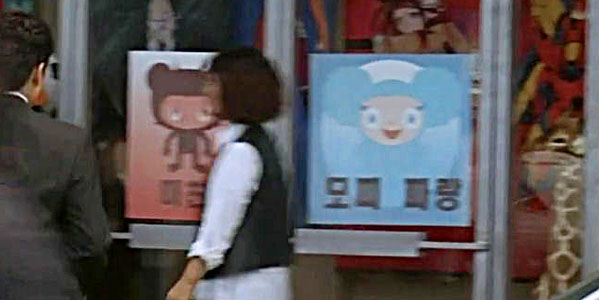 Simon Oxley's cool characters had a cameo on a recent episode of LOST.

update: Here's another one; Jenn Borton's on DEXTER:


5:10 PM , # , |




ANVIL!
It was by far Hot Docs' best opening night ever at the Wintergarden Theatre for the screening of ANVIL! The Story of Anvil. [ band site ][ movie site ] Weisblott (who has been covering the band for eye) pointed out that it was one of those rare screening where everybody in the movie was there, even the guy from the record company who rejects their album in one scene and the superfan who drinks beer through his nose and uses his eye socket as a bottle opener. It's a great flick about underdogs who never give up. There are two more screenings this week and it's definitely one to catch.

Tonight is another music doc about and one of this year's favourites: Song Sung Blue at the Bloor at 9pm.
11:42 AM , # , |


Thursday, April 17, 2008

Hot Docs
10:13 AM , # , |


Saturday, April 12, 2008

Feed the Head
6:17 PM , # , |


Friday, April 11, 2008

Visit the Pacific Garbage Patch


[ more ]
2:29 AM , # , |




SAVED!
Kitty was rescued! Time to celebrate [mp3]!

[ it is to laff ]
1:45 AM , # , |


Thursday, April 10, 2008

SOS Kitty


The tree removal company showed up to survey the cat situation ...
2:04 PM , # , |




Way Up North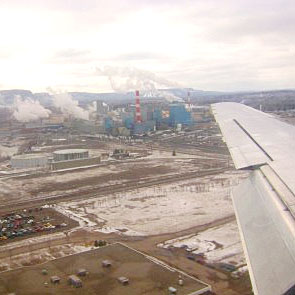 Merv flies the friendly skies ...
1:26 PM , # , |




Rescue Attempt: FAIL


The fire department and a second animal service truck arrived.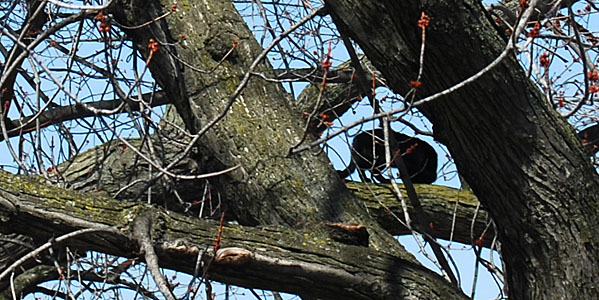 But the ladder truck frightened the cat and it climbed up even further.

They just gave up and left and kitty is alone again.
12:31 PM , # , |




Kitty Update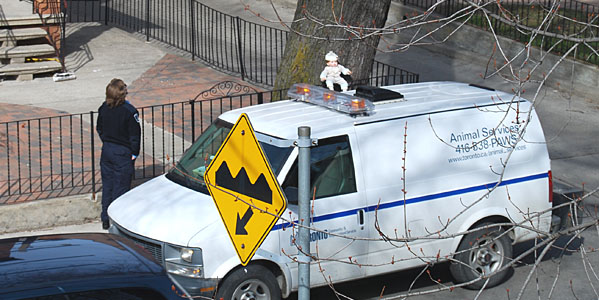 Animal Control just returned. Kitty is still stuck. Someone left kitty a present -- a doll --this morning.
10:20 AM , # , |




Save Kitty: Still Trapped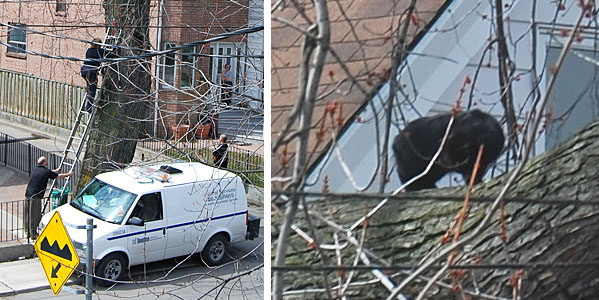 With the help of some neighbours, the woman from Animal Control tried to rescue kitty this afternoon but they frightened the cat and it just climbed further up the tree.

They left the ladder by the tree all afternoon, but it was gone this evening and the cat is still in the tree. I think this is night 3 or 4 and the kitty isn't meowing tonight, so the situation is getting grim ...
2:14 AM , # , |


Wednesday, April 09, 2008

Biofuels Worsening Food Crisis
"This year 18% of all US grain production will go to biofuels. In the last two years the US has diverted 60m tonnes of food to fuel. On the heels of seven years of consumption of world grains exceeding supply, this has put a great strain on the world's grain supplies," he said.
4:49 PM , # , |




Save Kitty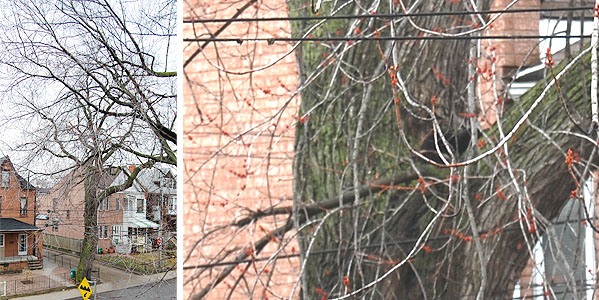 Across the street, a cat has been stuck in a tree for the past few days. Animal services contacted a tree removal company to rescue the cat but they won't go up unless Toronto Hydro turns off the power. This was supposed to have happened yesterday but didn't.

The Toronto Humane Society recommends keeping your cat indoors.

11:43 AM , # , |


Monday, April 07, 2008

Spadina All Over Again

How does Adam Giambrone seem to so often find his way to the wrong side of heritage issues?

Every generation, some people in the city feel compelled to modernize things at the expense of the city's heritage and urban fabric. The Spadina Expressway is the first instance that springs to mind. That plan would have carved a freeway right through the inner city. Other plans have included the demolition of Union Station (to be replaced by a giant glass pyramid), the demolition of Old City Hall (an early Eaton Centre proposal included construction on that site) and the demolition of inner city neighbourhoods to create gems like Regent Park (currently being demolished yet again to repair the damage), Moss Park and various other "parks".

In the case of the TTC, there was pressure to abandon streetcars until a campaign saved them. Now, other cities in North America are going through great lengths to reintroduce streetcars to their streets.

So, here we go again. The subway stations on the Bloor Danforth line are an especially tempting target because of their modest design. But do we want to replace the distinct character of the system with more "fake Helvetica?"

At least Adam Vaughan demonstrates his typical good sense:


City councillor Adam Vaughan, who is on the Toronto Preservation Board, said the TTC should take into consideration the historical value of the subway line before it tears it apart.


"The Bloor-Danforth line is a rhythm of colours that has a set pattern and it's designed as a piece and it speaks to an era gone by," Mr. Vaughan said.


"Before we start tampering with this and breaking it up, there's some history there, and I think there needs to be a discussion held on how to preserve it and recognize it as heritage," Mr. Vaughan added.

Where's John Sewell when you need him?

11:57 AM , # , |


Sunday, April 06, 2008

Lewis Black on Water

1:06 AM , # , |


Friday, April 04, 2008

More Mac Woes

No 64-bit version of PhotoShop CS4 for Mac

If you'd like to wallow in depression, consider the ever-decreasing areas of shared interest between Apple and Adobe. In particular, ponder Adobe's newfound desire to define its own platforms, first with Flash and now with AIR which is starting to quietly make its way into Adobe's flagship desktop applications. For all the turmoil over Photoshop and Cocoa, the real storm may be yet to come.

7:04 PM , # , |




Hot Buzz

Ok, here's the inside scoop on the of the great flicks at this year's Hot Docs. Overall, it's a very strong year and the quality of the docs is high. But here are a few stand-outs: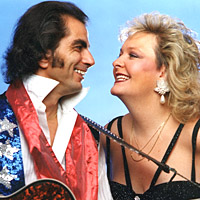 Song Sung Blue
Wow. This is one of those rare films that just has everything: dizzy highs, comedy, tragedy, romance ... And it's about a Neil Diamond tribute duo. It won the Doc Prize at Sundance this year.

Wesley Willis's Joy Rides
I discovered the music of Wesley Willis way back in the days of Napster. But I only knew the music and had no idea he was a rabid illustrator. This biopic spends time with zany Willis as he draws and sings in the year before his death.

The Art Star and the Sudanese Twins
A challenging flick about an artist who, after spending time in the Sudan, decides to try to adopt orphaned twins. Contains one of the most quietly disturbing scenes you'll see in any recent film.

Ok, I'll have some more of these later. Sorry, still working hard on this and no time to write ...

Also: Hot Docs YouTube Channel
1:27 AM , # , |


Thursday, April 03, 2008

Ad-free Again
I gave the ads a fair shake but they simply weren't worth the bother. They didn't bring in any income which is especially annoying when you see display ads popping up. Contrary to what people say about fake clicks and all that, I think the advertisers get a better deal than the bloggers.

As soon as I removed the ads, the blog felt lighter and better than it has in a long time. I also removed the flickr badge 'cause I think flickr has kind of jumped the shark as well ... I think flickr's flicker has flickered out.

Anyhow, once things calm down around here it'll be redesign time and I have a wacky new concept in the works ...
8:55 PM , # , |




High Fructose Joke Content
So, I'm in MacDonalds and there's this guy eating a Big Mac and this guy sez to me, "So, high fructose corn syrup can't be considered natural" and I sez to him, "You know what else ain't natural? Your ass!"

The preceding was a funny joke.
5:24 PM , # , |


Wednesday, April 02, 2008

Darryl's Favourite Topic
Your new Mac screen is crap.
1:45 AM , # , |


Tuesday, April 01, 2008

Mobile Phones vs. Cancer, Round 2
It was a concern back when mobile phones were the size of the phone book ... now the "cellphones cause brain cancer" issue is back! This time with BONUS salivary gland tumours!
2:22 AM , # , |




StarCraft Turns 10
1:13 AM , # , |