Tuesday, June 30, 2009
Bachelorette Dialogue
An intro to 'The Bachelorette' at Notes From a Hack:

MOM: What a dumb premise. So contrived. You can't go out with someone for a month and then marry them.

ME: Mom, don't hate on love.

Jillian visits Kiptyn's family and their big house in Encinitas, Ca.

MOM: Oh, they've got some bucks, huh?

ME: Looks like it.

MOM: That mom is horrible looking. That's a nose job. And her eyes are weird from the face lift. Who's this?
12:48 PM , # , |




Kid with a Walkman
He had told me it was big, but I hadn't realised he meant THAT big. It was the size of a small book.
2:37 AM , # , |


Monday, June 29, 2009

Hudak?
I did an editorial cartoon about the Hudak win for Torontoist.
10:58 AM , # , |


Friday, June 26, 2009

Back to Outer Space
1:03 AM , # , |


Wednesday, June 24, 2009

Entertainment


The original version:



And the inevitable, terrible cover:


12:40 AM , # , |


Saturday, June 20, 2009

SALT!
From the Globe:

Canadians overall take in about 3,100 milligrams of sodium a day – more than double the recommended intake for any age group and significantly higher than the upper limit most people can consume without compromising their health (2,300 mg, or roughly one teaspoon of table salt).
...
What's more, 90 per cent of children 4 to 8 years old were not only consuming more than the upper tolerable amount of sodium for their age group every day – they were exceeding the maximum safe levels for adults.
1:58 AM , # , |


Friday, June 19, 2009

Iran Election


This website and Twitter feed have lots of info.
12:55 PM , # , |


Wednesday, June 17, 2009

Starts Friday
Grindstone's The Baby Formula starts playing Friday at the AMC Theatre at Dundas & Yonge:

Two adventurous women in love are desperate to have their own biological child. They take a chance on an experimental scientific process and make sperm from their own stem cells. Pregnant with humour and unexpected twists, their journey tailspins out of control when their families discover there is no father.

It's supposed to rain all weekend, so go take in a fun flick!
4:38 PM , # , |




Freedom of the Pressed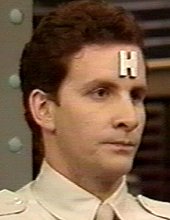 I'm glad we don't live in Iran and, instead, live in a country where we can celebrate freedom and democracy and a free press and ... awww, crap:

Speculation spread rapidly that someone with clout put pressure on the paper to fire McCann for causing embarrassment. It wouldn't be the first time an Irving paper put its relationship with the powerful ahead of its journalism, critics suggested.
....
Efforts made over the decades to break the family's media hold have failed, despite the scrutiny of at least three federal inquiries. A 2006 Senate report stated that "the Irvings' corporate interests form an industrial-media complex that dominates the province" to a degree "unique in developed countries."
12:51 PM , # , |




Send in the clones ... they're already here!
How did they ever produce propaganda photos in the days before the Photoshop clone tool? Here's the image of the pro-Ahmadinejad gathering padded with extra spectators ... cloning that wouldn't have been necessary if the photographers had been placed a bit lower to take advantage of the giant flags.



At least they kept the cloning to the background, unlike this blatant image from a 2004 Bush-Cheney ad: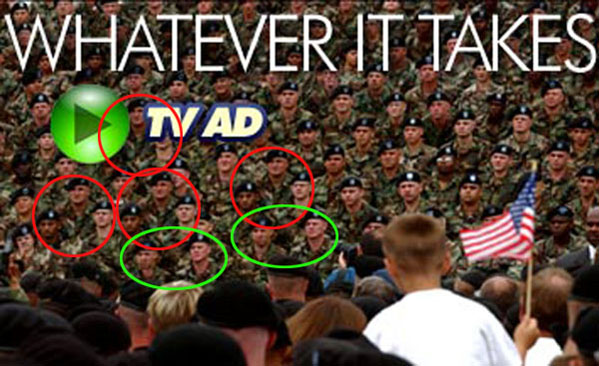 11:53 AM , # , |




Old Time Toronto


CQ left a comment directing us to his staggering archives of old Toronto postcards. There's a lot of them ... take a look:

Chuckman's Toronto Vol. 1
Chuckman's Toronto Vol. 2
Chuckman's Toronto Vol. 3
Chuckman's Toronto Vol. 4
Chuckman's Toronto Vol. 5
1:31 AM , # , |


Sunday, June 14, 2009

More Than Awesome
If you didn't watch Less Than Kind (season 2 is on the way) because the promotion was Less Than Effective, you can rewatch the entire first season on the Citytv website. The swearing is bleeped online for some reason, but it's still one of the funniest shows on tv. Here's the teaser trailer ad thing:



And the 'Winnipeg Sucks' rant:


10:28 PM , # , |




Modern Classics
It's one of my favourite photo sets, so I was really happy to see If Celebrities Moved to Oklahoma linked again the other day. They are some of the most poetic images on the internet: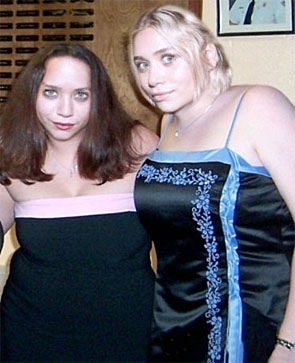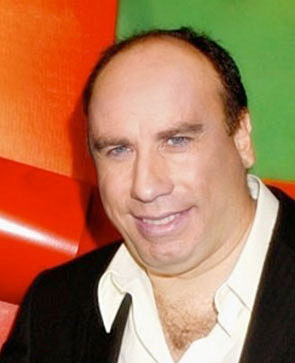 Mary Kate & Olsen (left), Travolta (right).
12:52 AM , # , |


Saturday, June 13, 2009

Fun With Josh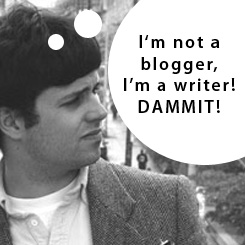 Josh Errett (providing internet-based entertainments for half a decade) is back with a new dust-up that makes so little sense, I'm not even sure what it's about! It's the conflict equivalent of a joke on 'FRIENDS'. But that didn't stop it from making the pages of NOW, leading one person to ask in the comments:

Let me get this straight -- Josh Errett has written a piece of opinion journalism based on an opinion that he has not parsed.

He is right -- blaming is NOT a way to invite the greater public into the debate. Though neither is an unparsed, vaguely contextualized piece of opinion journalism with a poorly expressed opinion that is reliant on an opinion that the author admits that he doesn't understand.

Read all the comments, they're great. The lesson to draw from this episode is that -- in the post-post-9/11 era -- you can't just pick trivial fights on the internet anymore like a drunk in a bar. Most people are aware that what they type is stored online forever and they aren't going to start returning punches over a misunderstanding and risk saying something stupid that will still be lingering online when they're oozing their juices in a nursing home.

And if you're going to pick a fight, it helps if the fight is actually about something.

1:06 AM , # , |


Friday, June 12, 2009

Pets

Medlab sent in a link to this photo set ... I've heard that while AT-ATs make good pets, they're not great with kids!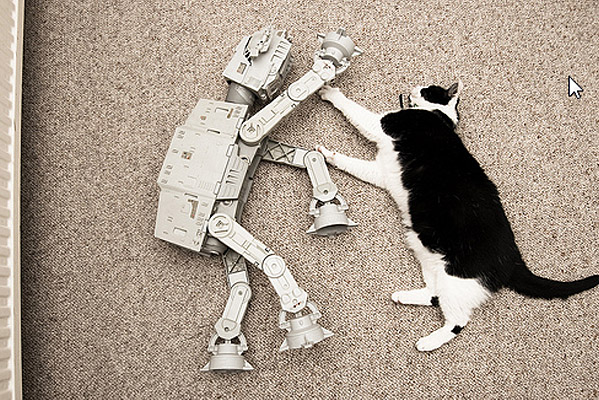 12:52 PM , # , |




Get Busey, Kids!
Darryl found a way to turn tragedy into triumph:


1:59 AM , # , |


Thursday, June 11, 2009

Baby Time!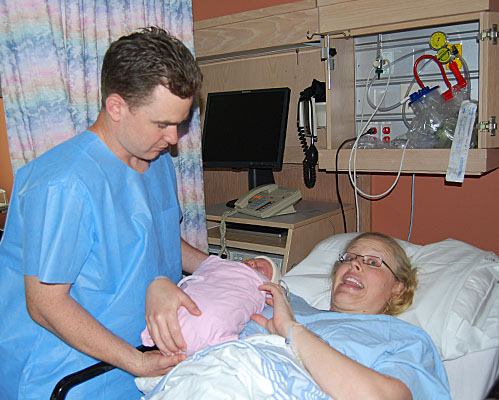 Big congrats to Merv & Andrew on the arrival of Mackenzie!
2:24 PM , # , |




Photoshop Disaster, Local Edition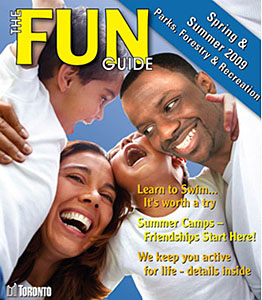 Over at Torontoist, a candidate (click to see the unaltered image) for Photoshop Disasters. PD's Photoshop Disaster formula is:

Badness equals quality expected divided by quality delivered.
11:08 AM , # , |


Tuesday, June 09, 2009

They Grow Up So Quickly
Eva just graduated with a PhD in Quantum-Astrology Biophysics. What an amazing field to be studying. It seems like just yesterday that she was a struggling student, trying to save the world ...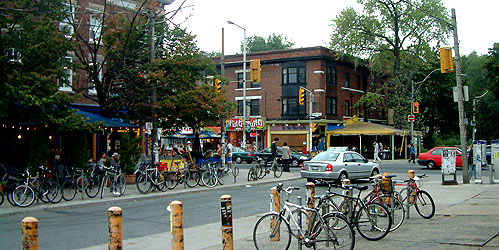 The Annex, August 2005

On Saturday, Eva joined me for lunch ...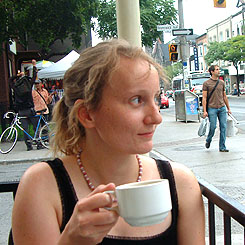 EVA: . . . and when I looked at the photo, some mother was pointing at the sign saying 'Keep off'.

BLAMB: Ha ha!

EVA: It's busy out here.

BLAMB: The students are back.

EVA: I never left.

BLAMB: Look at them with their optimism for the future, milling about aimlessly, unaware of the horrible fate that awaits them.

EVA: What horrible fate?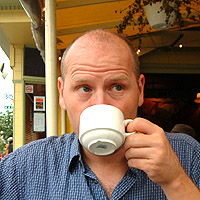 BLAMB: They'll have to live in the world post-peak oil!

EVA: Boo hoo.

BLAMB: They probably haven't even heard of the concept of peak oil ... or China for that matter. They think the government is to blame for high gas prices. You're a scientist! Why can't you do something about this 'oil crisis'?

EVA: I'm just entering my fourth year. And I study proteins, not oil. You know, the economy is slightly less reliant on oil than it was a quarter of a century ago, so high oil prices aren't necessarily a bad thing if they continue to push us in that direction.

BLAMB: Maybe it'll get people out of their stinkin' SUVs.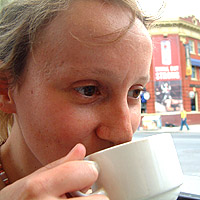 EVA: I don't understand how people can justify an SUV.

BLAMB: It doesn't really matter, most of these students will probably won't survive the bird flu pandemic. You're a scientist! Why can't you do somthing about this bird flu?

EVA: [ groan ] I told you ...

BLAMB: All that knowledge and still you can't save the world. I guess PhD stands for 'Pretty Damn Hopeless'.

EVA: That's 'PDH'.

BLAMB: Pretty Hopeless .... DAMN!

EVA: Saving the world isn't my job. It's George Bush's! And he'd rather fight his silly war.

BLAMB: Ha! He's still on vacation. Wouldn't you be peeved if you were a soldier in Iraq getting bombed and shot at while your president was on a 5-week vacation? I wonder if the soldiers get cake in their rations.

EVA: Or oil.

BLAMB: You're a scientist! Why can't you do something about these terrorists and wars!

EVA: I'm on my lunch hour.
10:35 PM , # , |


Monday, June 08, 2009

Pix
The new Toronto Life arrived today with more cool illustrations by Kagan McLeod.
1:07 PM , # , |


Sunday, June 07, 2009

We Have a Shoe Museum ...


... Why not a Toronto City Museum?
12:46 PM , # , |


Thursday, June 04, 2009

Busey Busy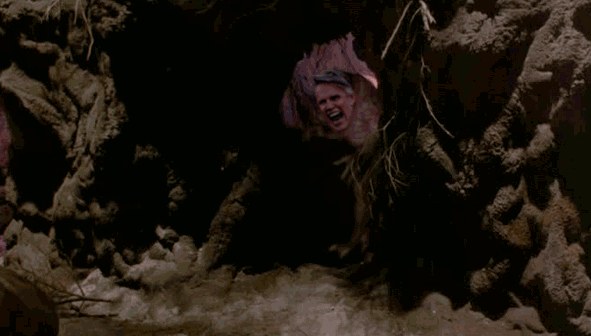 11:50 PM , # , |


Monday, June 01, 2009

Truth in Classified Advertising
I heard Nickelback on the radio today and it reminded me of how much I hate that dull, droning band ... then I saw this on the internet:




Nickelback only has one redeeming feature and that is that they're not the Dave Matthews Band.
12:15 AM , # , |