Friday, September 28, 2007
$$$
Feist sucks now.

MARIA: What do you mean? I just downloaded (her) latest song.

I mean that her whole 'thing' worked in the context of that whole 'arts & crafts' scene, but not so much when she's hawking consumer electronics (and massively increasing the size of her carbon footprint by association). For musicians, corporate shilling seems to come at the expense of career longevity ... it's hard to believe now, but there was a time when "Moby" wasn't just a one-word punchline.

Sample joke:
Q: Who's bigger than Jesus?
A: Moby!
Reaction: HA HA HA HA HA!!!
5:27 PM , # , |


Wednesday, September 26, 2007

The Word


I'm finishing up last-minute work on this year's The Word On The Street festival. It's this Sunday at Queen's Park. You can find the programme guide (above) all over the city and it will help you locate all of the events and venues. I made you a nice map, but it printed a little light. The fest artwork isn't mine -- the fest has a regular illustrator (forgot his name, anyone know it?) -- but I loved having the retro alien artwork to work with. How much did I love it? A lot.

There are going to be all sorts of people there. Robot Johnny and Medlab's friend, Jim Munroe, are going to be at the Comics & Graphic Novels tent (Chester Brown is also doing a Q&A). My friend Jennifer is in a session at the Children's Reading Tent and doing a signing for the book she illustrated, What Am I? Matt Blackett from Spacing is doing a 2-part session on how to launch a magazine at the Canadian Magazines Tent.

Other sessions you might want to check out: sci-fi novelist Robert Sawyer is going to be at the Great Books Marquee, Vincent Lam is going to be at the Bestsellers Stage and the City of Toronto Tent, hangin' with Russell Smith. Paul Quarrington is going to be at the Wordshop Marquee and Dave Bidini is going to be at the IdeaSpace Marquee. This is kind of weird; Shelley Peterson (from that talking dog show and Dave's spouse), Sean Cullen (LEXX) and Evan Solomon (CBC) have each written a children's book and will be at the Children's Reading Tent. I can't wait for Tie Domi to write his children's book!

I just checked the weather and the forecast for Sunday is: AWESOME. It starts at 11am and we're going early-ish (even though we'll be tired because Nuit Blanche is the night before) if you want to meet up. It's gonna be fun ...
5:07 PM , # , |


Sunday, September 23, 2007

Cheap Seats
Ad agency uses Flickr photos for Virgin Mobile ad campaign without seeking a model release ... legal hijinks result! [ via istockphoto forums ]
12:46 AM , # , |


Sunday, September 16, 2007

Sandwich Above the Earth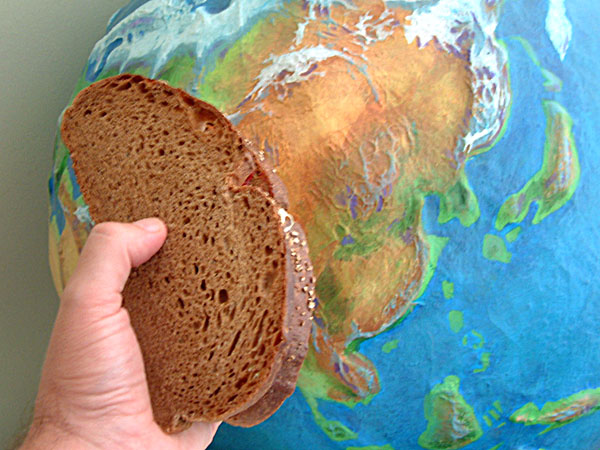 4:40 PM , # , |


Tuesday, September 11, 2007

Transit Flick
From the comments, Paul has a video in the Toronto Urban Film festival:

I have a short film entered in the Toronto Urban Film Festival, which runs from Sep 8-14 and presents films on the over 200 LCD screens on the subway platforms of the TTC through a partnership with ONESTOP Media Group.

Watch his flick now:


1:34 AM , # , |


Wednesday, September 05, 2007

I Have a Theory
My theory is that John Tory's campaign advisors are idiots.
9:11 PM , # , |


Monday, September 03, 2007

Top Ten!


In your face, Equatorial Guinea!
1:12 AM , # , |


Sunday, September 02, 2007

Previously Enjoyed
No time to post, so here are some reruns: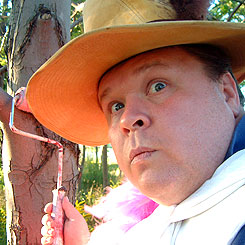 From this month in 2005, check the Canadian Art History Moment with Emily Carr.

Brunch with Maria.

Warren launched his book.

And from 2004, Omega Sandwich and Phi Collins infested my blog [ part 1, part 2, part 3, part 4, part 5 ]
5:25 PM , # , |