Wednesday, February 28, 2007
'Cause I Got What You Teethe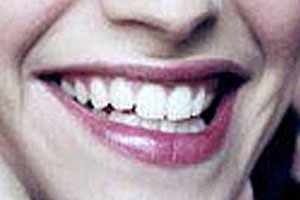 As you know, I used to go to the same dentist as Nelly Furtado ... but I haven't been to the dentist in a long, long time and I'm reminded of that every time I hear the song, Maneater. The Furtado song, not the Hall & Oates one.

The other day, Yuri posted some pics from his Furtado photo shoot and it reminded me that I really should get to the dentist before Hot Docs. Just look at her chompers; they're so white and toothy and shiny. Exactly the kind of teeth I could have if I just got up the gumption to get my goobers wiped.

Um ... so be like Nelly Furtado and give a hoot, don't ... not ... skip out on visiting your dental professional.
2:28 PM , # , |


Monday, February 26, 2007

Mexico City
1 - Arrival & Pyramids

Back in Mexico last week for a slightly more urban trip than last time. We explored Mexico City. Some pics are up on my Flickr page.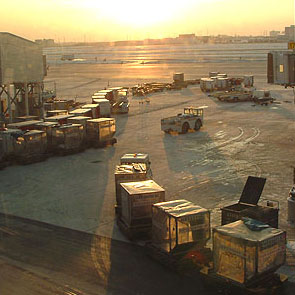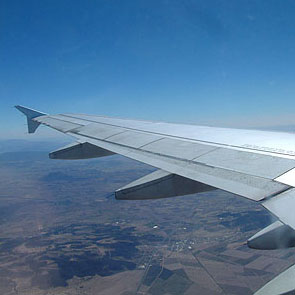 (above, left) Pearson was frozen, solid -- solid as a rock -- when I left Toronto. After boarding the plane delirious from too many sleepless nights, like the Gambler, I was too tired to sleep. (above, right) Before landing, the plane turned and a took a stomach-churning dip over the Historic Centre. Amber met me at the airport.

That night we had Steak & Frites at Cluny's in San Angel and the next day we took Maria's advice, and rode the city bus tour (I wound up with a bright red sunburn that peeled for the rest of the trip). The day after that, we took a trip to see the ruins at Teotihuacan: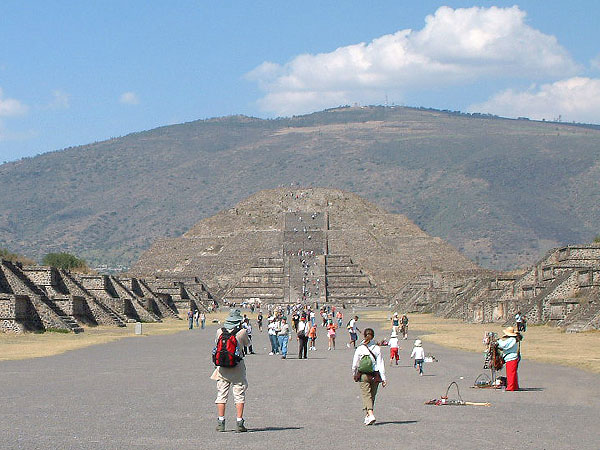 Looking down the 'Avenue of the Dead'.




(above, left) We were fascinated by the Xoloitzcuintle, a black, hairless dog. (above, right) The view from the top of the larger pyramid.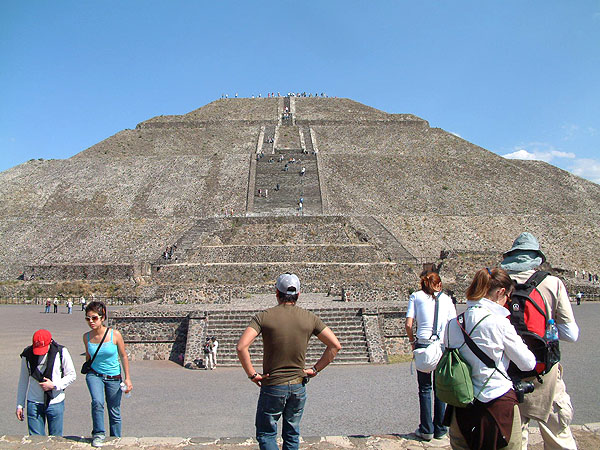 The larger 'Pyramid of the Sun'.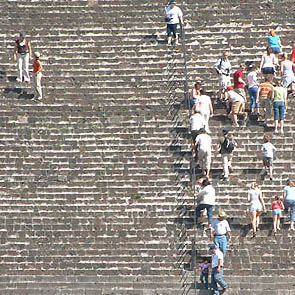 We always end up climbing something in Mexico ...
9:07 PM , # , |


Friday, February 16, 2007

Does Your Conscience Bother You?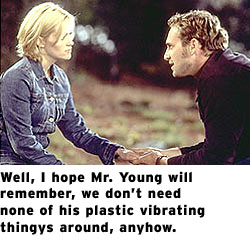 Sweet home, Alabama
Where the skies are so blue
Sweet home, Alabama
Lord, no one will be cummin' thanks to any sort of artificial stimulation.

[ boing boing ]
10:38 AM , # , |


Tuesday, February 13, 2007

Terror Tips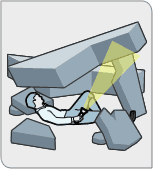 Use your flashlight to lift the walls right off of you!

More here.
7:17 PM , # , |


Saturday, February 10, 2007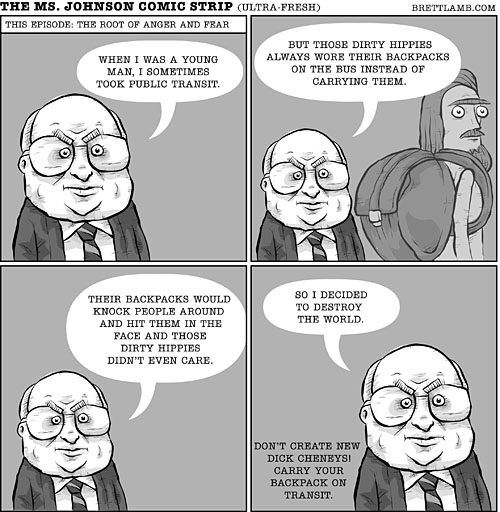 1:28 AM , # , |


Thursday, February 08, 2007

Happy Birthday, Zack!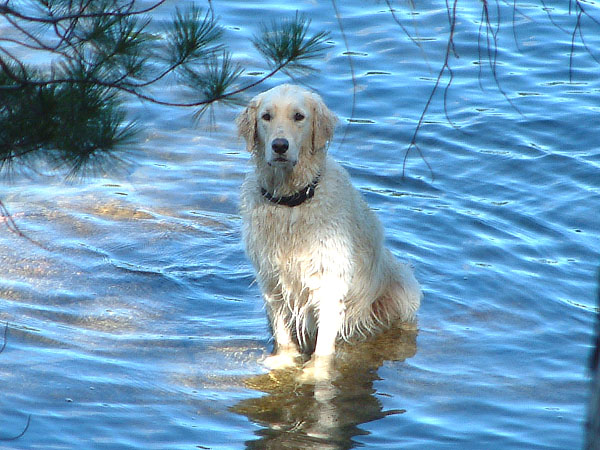 Monsieur McDoog turned 4 today.
2:29 PM , # , |


Tuesday, February 06, 2007

Golden Oldie
Something from way back ... [flash]
12:40 AM , # , |


Sunday, February 04, 2007

R.I.P.
Look my eyes are dry
The gift was ours to borrow
It's as if we always knew
But I won't forget what I did for love
What I did for love

Gone
Love is never gone
As we travel on
Love's what we'll remember

Today I lament the passing of my digital camera, a Fuji Finepx 6900Z I bought 5 years ago this month. It was the first digital camera I've owned and we bonded from the second I brought it home. Most of the pix on this site -- all of the sandwich pics -- were taken with it.

It started having problems a couple of months ago ... it was obvious that time was taking its toll and the machine was wearing down. The batteries wouldn't stay charged for long, the exposure were getting bad and the motors started jamming from time to time. Today, something snapped and the focus (manual and auto) is dead. I can't decide whether it should be buried or cremated.

Good-bye, little camera. Thanks for a fine five years. (get it? FINE? Ha ha hah. ah ha ... oh, now I'm crying again ...)
8:12 PM , # , |


Friday, February 02, 2007

I Ain't Gonna Spread for No Carbon
The way climate change is covered in the news reminds me of that 'Tammy' song from Kids in the Hall: "Yes. No. Yes. No. Yes. No. ... Perhaps!"

But maybe that'll change now that the Intergovernmental Panel on Climate Change has released a report stating that there's more than enough evidence on the 'perhaps' side to consider it a 'yes', despite being cautious:

The report and the scientists who wrote it called the document conservative. It used only peer reviewed published science and was edited by representatives of 113 governments that also had to agree to every word, including those opposed to measures like the Koyoto Protocol to limit greenhouse gas emissions.


This made me think back to the Metro review (no longer online) of An Inconvenient Truth by stodgy ideological fashion victim, Rick McGinnis (pictured, left):

It would require much more space than a movie review to consider Gore's science. He claims a universal consensus of scientists on manmade climate change that doesn't exist (claim disputed here by an actual climate scientist), and relies on questionable anecdotes to illustrate its effects, such as the one about polar bears drowning as they lose their ice floe habitats -- and illustrates it with a cloying cartoon. The lynchpin of his lecture is a graph that shows the earth's temperature rising exponentially with the levels of greenhouse gases; even if this now-famous graphic weren't in dispute, he neglects to mention that levels of atmospheric hydrogen have tended to echo temperature, not the other way around.

The thing is, I bet Rick didn't receive a dime from the petrochemical industry to write that. I don't mind a deliberately obscufacating right-wing idealogue; I object to a cut-rate one.
7:35 PM , # , |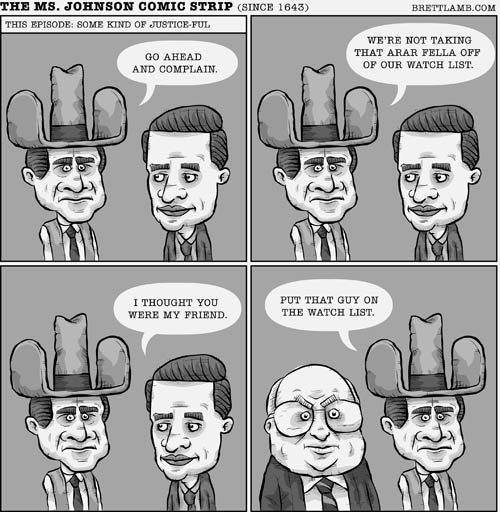 2:49 PM , # , |