Wednesday, October 31, 2007
Do As I Say ...
Life is not a movie, says man whose worldview is a collection of preposterous movie cliches.
6:20 PM , # , |




Happy Hallowe'en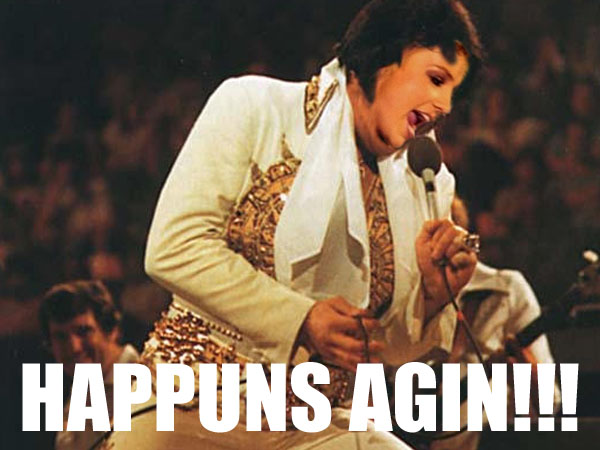 10:42 AM , # , |


Monday, October 29, 2007

Who Mourns for Fat Bastard Shatner?
How we deal with death is at least as important as how we deal with life, wouldn't you say?
- Captain Kirk

"When Spock died, he was given a beautiful eulogy which appeared in two films! Even "The Boy" Wesley Crusher was given an honorable and exciting exit from the TNG series. But Captain James T. Kirk, the biggest hero of all time and space, got buried under a pile of rocks on an unknown planet by someone he just met and barely knew."
4:10 PM , # , |


Sunday, October 28, 2007

It's Like the Internet. In China.
There was nothing on tv tonight and we wanted to watch something over dinner. It's the weekend before Hallowe'en and TVO was playing Phantom of the Paradise on Saturday Night at the Movies. Thanks for completely screwing that one up, TVO. Instead, we decided to watch archive clips of The Daily Show on the laptop, since Comedy Central had put the full series archives online.

But when we went to the Comedy Central website, we got this: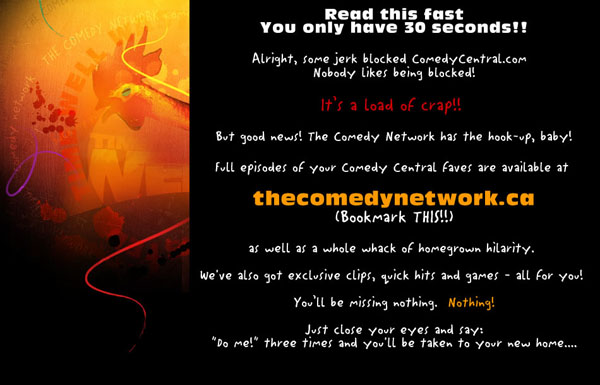 See how it says, "You'll miss nothing." Actually, we missed something ... the freakin' archives, the reason we went to the site in the first place. Instead, we get some lame joke about how corporations are carving up the internet and limiting where you and I can roam. It's not just a load of crap; it's a terrible indicator of where things are headed.

You know what you get when corporations start limiting flow? You get the Path system that runs beneath the office towers in downtown Toronto. Each office building designed their portion of the path to keep people from being able to get conveniently to other portions of the path and the result was a tangled mess. For people who work downtown (I did at a consulting firm for a few years), being able to say that you can navigate the Path system carries huge bragging rights. It's like being able to say that you know how to use MicroSoft Word.

That aside, being redirected to the Comedy Network isn't exactly "good news", as that graphic claims. The Comedy Network's frat-boy branding tone has always annoyed the hell out of me and you can see a good sample of it at the bottom of that graphic, "Just close your eyes and say: "Do me!" three times ..." Oh, wow, DO ME! That's funny. If you're drunk. And living in 1974. And 14 years old.

Actually, the tone of the Comedy Network reminds me of the first -- and only -- time I went to a Yuk Yuk's comedy club. A guy on our floor in rez was performing at the amateur night and the host was one of those cheap, D-grade, sleazy Canadian stand-up comics. Like Mike Bullard except more likable and talented. Anyhow, for years afterwards I would see that comic guy EVERY TIME I was at Finch Station and he just seemed desperate and pathetic. Like the Comedy Network.

Clearly Playback needs to change Susanne Boyce's 'Person of the Year' to 'Idiot of the Year' for calling this "... a winning deal for Canadians coast-to-coast." Because, it's not really much of a win. The Comedy Network invests in homegrown productions but if you create a walled-off internet, you'll only ever get a homegrown audience. This is why people use P2P and torrents, to get away from all the walls.

And the irritating branding.
12:10 AM , # , |


Saturday, October 27, 2007

She'll Roll You Like You Were Dice
Nobody believed me when I mentioned that Paris Hilton has a pair of gnarled claws. They seem to have overlooked the lyrics to this classic Kim Carnes song :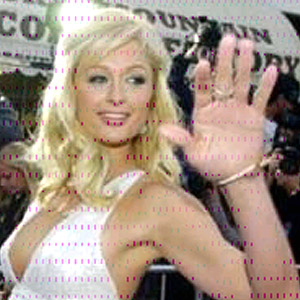 Her hair is Harlowe gold
Her lips sweet surprise
Her hands look sorta old
She's got Paris Hilton hands
She'll flick her nail clippings on you
You won't have to think twice
She's pure as New York blow
She got Paris Hilton hands

And she'll grease you
She'll unease you
Her clompers will really squeeze you
She's precocious and she knows just
What it takes to make a beer can crush
She got an auto mechanic's callouses, man
She's got Paris Hilton hands

1:39 PM , # , |


Tuesday, October 23, 2007

Listen


[via random thoughts podcast]
12:55 AM , # , |


Monday, October 22, 2007

Food Fun
11:24 AM , # , |


Saturday, October 20, 2007

You Can't Shoo Away the Death Cat
New Van Impe review over on A Day in the Life:

Rexella says that they've been to 50 countries, but never Africa. Well Rexella, news flash, Africa isn't a country.
7:33 PM , # , |


Friday, October 19, 2007

YeeHaw!
8 years of Daily Show archives now online.
12:02 PM , # , |


Thursday, October 18, 2007

Lot Denied
The Matador won't be turned into a parking lot, but Giambrone and the TPA are still looking to jam more parking into our 'hood.
12:04 PM , # , |


Wednesday, October 17, 2007

Messy City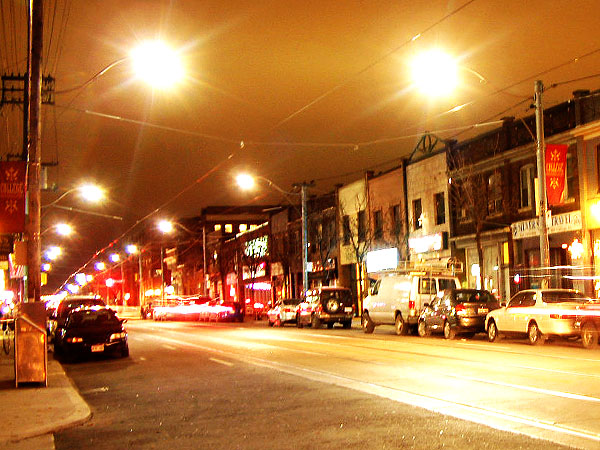 Over on Spacing, an LA guy gives his impressions of Toronto:

The city's messiness and realness stands in refreshing contrast to oft-cited beacons of "smart growth" and good urban design, such as San Fransisco and Boston, where the perfection of the built form has almost transformed these cities into museums. In Toronto, rickety and ramshackle Victorian buildings sit snugly next to sleek modern 20-story condos. Tree-lined streets of row houses (some restored, many not) run right into bustling commercial boulevards filled with streetcars, bicyclists, traffic, produce vendors.
3:05 PM , # , |




Muddle Duddle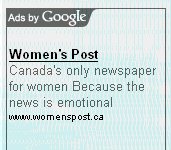 Sometimes the Google ads serve up a curiosity. Yesterday it was an ad [left] for the bizarre Women's Post free newspaper you've seen scattered around the city for a decade or more. While you might think from a glance at the name that the "Women's Post" is a progressive publication, flipping through the pages reveals a mash-up of old-school sexual mores and right-wing ideology (local blowhard, Michael Coren, is a contributor) mixed with a hint of flowery, new-agey language. Because the news is emotional, after all.

But wait! There's more! Publisher Sarah Whatmough is growing her empire:

As CFO my husband has evaluated the market, studied past sales and created projections that Women's Post has met and at times surpassed. He knows our potential and has watched the newspaper grow and flourish.
...
This week we bought into an online radio station, giving us the ability to offer more to our readers and extend our reach even further. Now we must figure out how to take the intimate, passionate and informative moments we've created on paper and put them into a format that will work on radio. We launch the radio station in mid November with our new web site.

Wow, that means you can expect more great ditties like Enough Already About the Blacks:

So can we give it a rest? It makes us look so provincial, so pathetically uninteresting, so deeply vindictive. And it points to something in the Canadian psyche that is more than a little disturbing, which is that we are way too "judgy." All that much celebrated tolerance is only the greasy slick insincere public face of a culture that is envious as the crabbed virgins of small-town Ontario a hundred years ago and as idolatrous of the rich and beautiful and accomplished as any silly teenager. And as vicious and mean spirited when one is brought down as a pack of starving wolves.

That's it, Liz Nickson is not invited on my next long walk.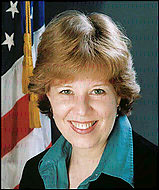 But when you start wallowing in that sort of nonsense, where does it end? Well, in the US Bush just appointed this women [left] chief of family planning programs at the Department of Health and Human Services. She's a contraception critic. She doesn't just oppose abortion, she opposes contraception! That's the direction Women's Post slides.

The Mike Harris Tories used to give names to things describing the exact opposite of what they really were. Women's Post is like that.
11:15 AM , # , |


Monday, October 15, 2007

Pix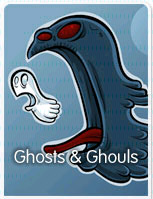 iStock is offering seasonal searches for Hallowe'en and US Thanksgiving.

One of my ghost pics (left) is being used for the 'Ghosts & Ghouls' button.

Go download some pix!
2:29 PM , # , |


Thursday, October 11, 2007

Ann Coulter Reaches Her Logical Conclusion
Wants to "perfect" Jews into Christians.
1:49 PM , # , |


Wednesday, October 10, 2007

Why Does John Cry?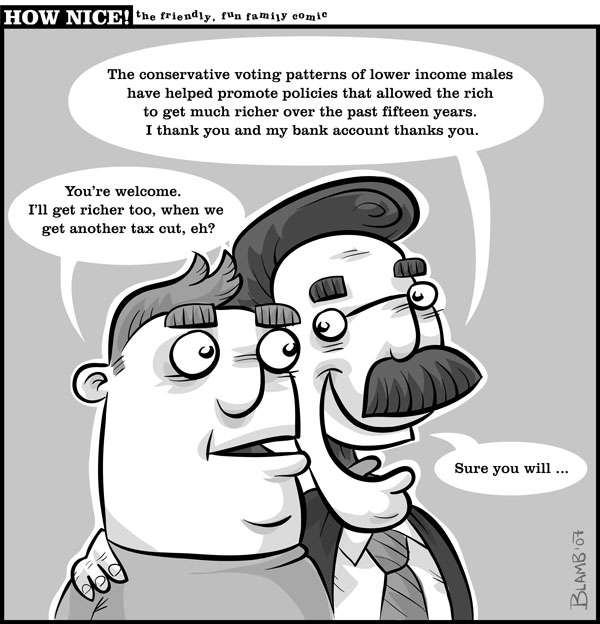 Phew ... election day. Finally. What a huge non-campaign.

But I learned a few things. I learned that Global News is working hard to become the FoxNews of Canada. Sucks being Kevin Newman. Probably sucks more being Eric Sorenson. Don't let your journalistic integrity hit you on the ass on your way out the door ...

I also learned that John Tory cries at every opportunity. He was on Global News blubbering about something, he was in the Toronto Star dripping tears because a woman was poor in Flemingdon Park. It's a pity pity isn't policy, eh? Imagine if you were a single black mom, wouldn't it be great if some rich white dude came over and started sobbing?

Finally, I learned that if you launch a referendum on voting reform, good luck getting anyone in the media (or even Global News) to pay attention. However, if it passes, John Tory might cry.
2:44 AM , # , |


Monday, October 08, 2007

Save the Matador!
The locals are rallying to save the local landmark. Adam Giambrone is coming around after a weak start on the issue. The TPA remains a "rogue agency" ...



"Closing Time" ... shot at the Matador!
12:27 AM , # , |


Thursday, October 04, 2007

There's No Such Thing as Global Climate Change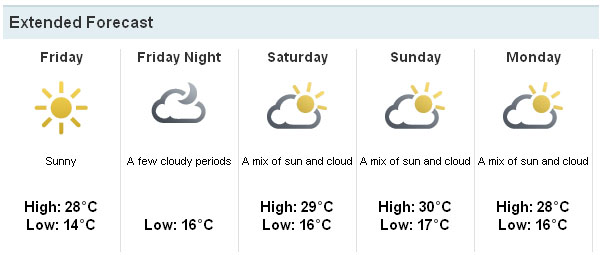 Mmmmm, love that October weather!

Also: why Fundamentalists hate Noah's Ark.
10:52 AM , # , |


Wednesday, October 03, 2007

Who Knew?
The most predictable and irritating excuse politicians give when some hairbrained scheme blows up in their face is the reliable, "Who knew?" That's pretty much what John Tory said when it was clear that his plan to fund private religious schools wasn't going to fly. The reason the "Who knew?" reaction is so annoying is because the obvious answer is often, "Everybody."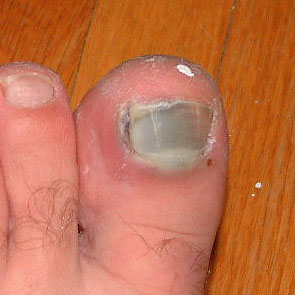 When I was in university the school administration came up with some awful plan that the majority of students strongly opposed but one student politician felt that it was her duty to go out and sell the administration's plan. Nobody listened to her and the plan was canned and she was left looking like a shill for the administration. The following year, when she ran for student government again, she was confronted with her dubious role in the affair and she cried out, "I was DUPED! I was duped by the administration!"

A worse offender is Michael Ignatieff, who shrugged off his own bad judgement for supporting the invasion of Iraq. Who knew? Well, again, pretty much everybody. There were unprecedented worldwide protests before the war even began.

Sadly, we're seeing the same from our city councillor, Adam "I'm going to make it harder and harder for you to support me" Giambrone. In the weekend papers it was revealed that Giambrone didn't oppose a city plan to turn the Matador (A local landmark) into a parking lot. He'd never been to the Matador so after that little neighbourhood curiosity is lost, he'll be able to say, "Who knew?"

But who knows, maybe John Tory really did know. Maybe he was hoping the religious funding issue would blow up and weaken the positions of the remnants of the Harris government still active in his party. Too bad for him that taking the passive aggressive route makes him look like the dupe.
11:17 AM , # , |